Practical guidance on philosophy and practice of Kriya Yoga from ministers ordained by Roy Eugene Davis, direct disciple of Paramahansa Yogananda. Mr. Davis dedicated 68 years of selfless service as instructed by his guru; to teach and initiate sincere seekers into the Kriya Yoga tradition. He left the body in 2019, and his clear direct teaching emphasis continues through his authorized disciples. www.csa-davis.org
Episodes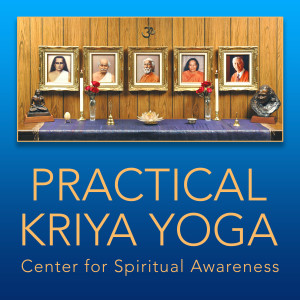 Sunday Nov 07, 2021
Sunday Nov 07, 2021
In this talk Senior Minister Ryan Phillip Strong will focus on how we awaken through the different levels of spiritual growth and the corresponding chakras. He will give recommendations on how to quickly progress through these spiritual stages.
This talk was part of the weekend seminar "Developing a Personal Relationship with God." 
Your generous donations assist Center for Spiritual Awareness to share the inspired teachings of Roy Eugene Davis in the Kriya Yoga tradition.